Extreme Studio
Oct 06, 2020
THE BEGINNING OF RAGNAROK: BATTLE ACADEMY
Back in 2018, we came up with an idea on how to turn the world of Ragnarok Online from a beloved classic MMORPG to something new and different. We want something fast and exciting, something that boosts our adrenaline, something competitive. During a meeting between a group of artists and designers, a question pops up: what if we can jump from the sky in the world of Rune-Midgarts?
BATTLE ROYALE  &  RPG  INSPIRATION
Ideas started pouring like lightning bolts in a thunderstorm. Then, the real challenge awaits— creating a massive real-time combat engine with over 60 players playing together including an A.I. game environment in a mobile platform. The project was called "Training Ground".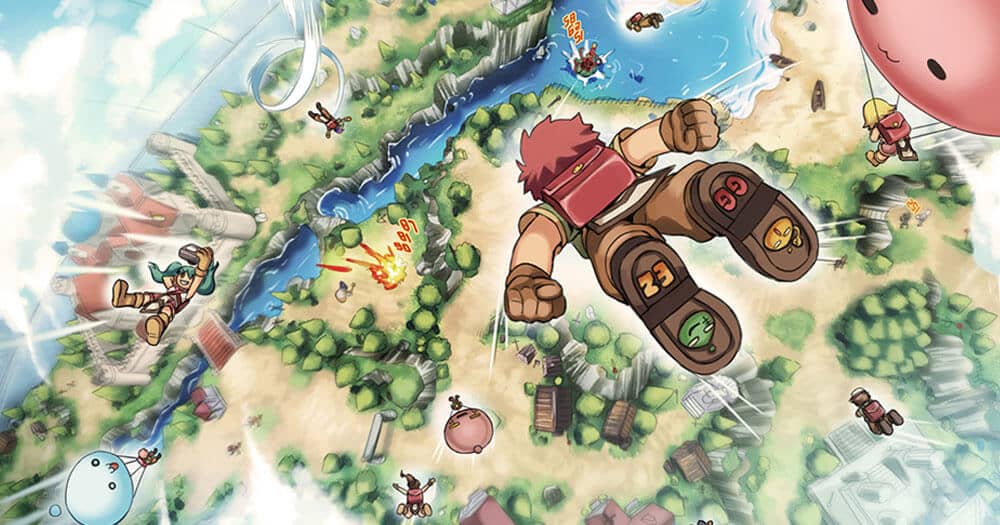 We believed that this project was going to be fun to work on. Our Executive Producer said, "We must bring real values truly embedded into the Ragnarok franchise into Battle Royale, MOBA, and RPG genre in a unique way. We must create something different that will make the game stand out while respecting the long-admired world that we have grown to know and loved."
Fast-paced combat where timing and strategy are key; a search for the true champion of the land; an arena exploding with skills and magic; monsters and bosses roaming around the map waiting for players to fight and dropping materials for players to craft and personalized unique identity, these are the design pillars of Ragnarok: Battle Academy that we hold on to and develop. Finally, we had come to the conclusion that we would focus on Battle Royale and RPG, but also blend MOBA into our characters' class, skill, and item design.
THE FIRST VISUAL DESIGN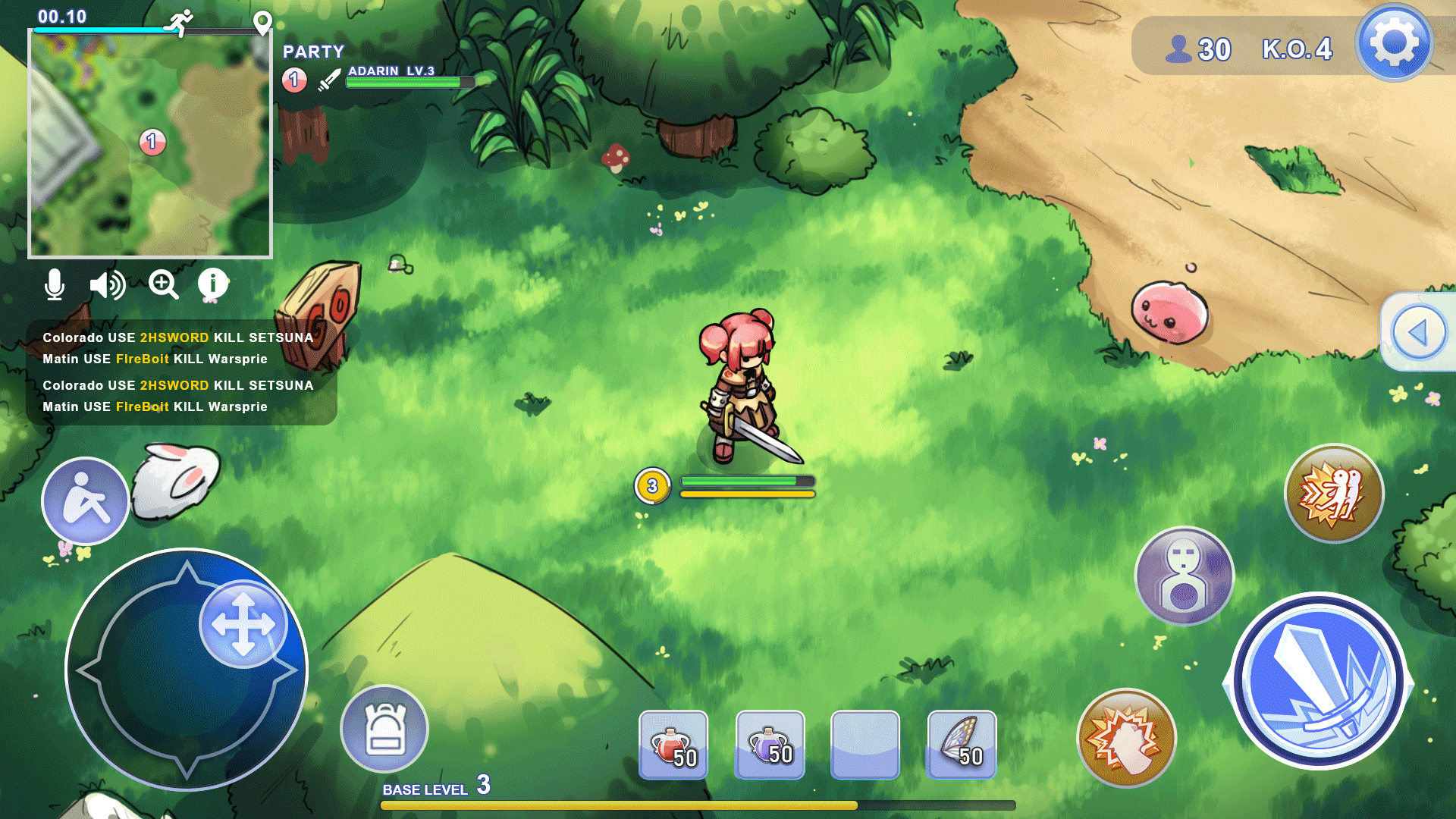 Early concept art showing environment and UI
After hundreds of design drafts and discussions, our team translated these ideas into sample images that explain the look and feel in a much better sense. These are the first concept artworks that we aimed to bring to life.
We tried to understand the world of Ragnarok Online to create our own original story by looking further into Norse Mythology and the game story itself. Writing the story and setting up the world that parallels the lore of Ragnarok Online gave us so much joy, discovering tales that have never been told before made it seem like this world can keep on growing.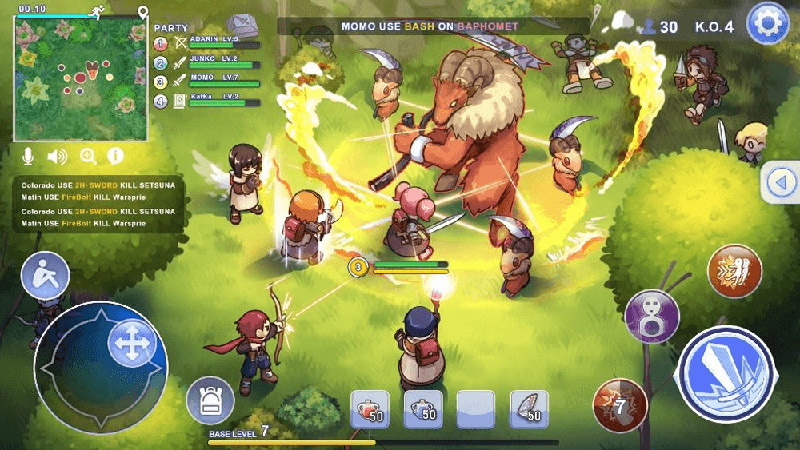 Early concept art showing environment and UI

More concept artworks came after a couple of months that would show in-game activities to give us a better understanding on what it feels like if we're truly in the world of Ragnarok as a young adventurer who needs to be in the Academy to learn how to survive before graduating to become an adventurer of Rune-Midgarts.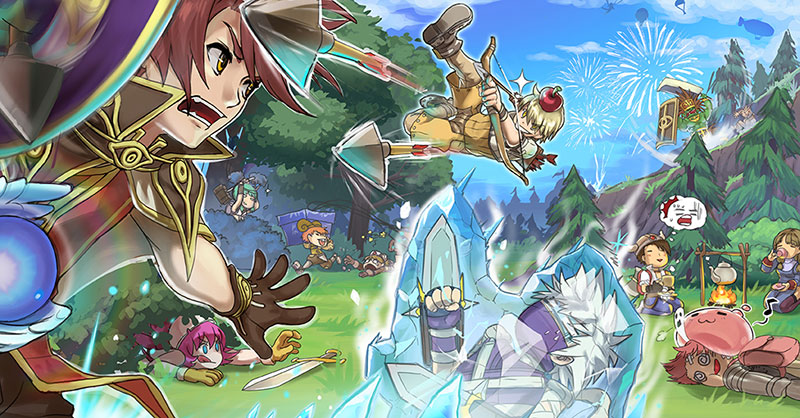 Developing game mechanics and game visuals took several months. The first trailer was released in 2019, and fans shared their reactions on different social media channels. Our team was truly happy to see the response. We take feedback from the fans seriously, so we adjusted various things including the art style. We decided to completely change the look of all the characters.
THE CHANGE OF VISUALS
Changing the character design entailed a lot of changes in the pipeline and art production. Environment scale, character proportion, concept art, 3D art, animation, technical art, and so on. The revision was spearheaded by our Art Director, and together with our concept art team, they changed it into something a little more intense and more detailed with a vibe of a younger appeal.
We spent over 5 months to catch up on everything: environment, characters, visual effects, and user interface to be compatible with the new art direction of ROBA. All these and also including the new gameplay mechanics, game features, and game system.

Initial Character Design

Revised Character Design
There is so much more that we have changed since 2019, and we can't wait for you to explore the Battle Academy soon! Please tell us what you think about ROBA and share your ideas about what you would like to see.
Our team worked hard in bringing the ideas we want to incorporate into life. We put in hours and days of effort and used all that we've got to bring out the best of what this game can be. Witnessing it come alive from scratch, we hope everyone would get to enjoy the game when it is released.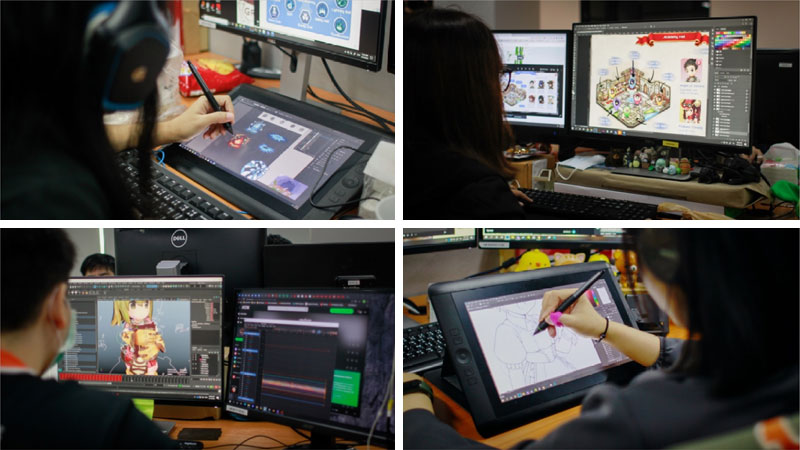 Next issue, we will walk you through the game engineering side.
Stay tuned for our updates!
ROBA Game Producer
Extreme Studio